The Cittaslow theme souvenirs, make the four elements of Gaochun a creative cartoon design,including Gaochun golden flower, Cittaslow Snail, Gucheng Lake Crab, Gaochun Old Street. Aman is the mascot of the Yaxi International Cittaslow. It is made of eco-friendly materials, light and pleasant, and very affable. Bring Gaochun's travel memories back to home, it can definitely become a beautiful scenery line around you.
WuchangSeries of T-shirts
180g cotton yarn imported from the United States, ring spun cotton (plain weave), hot stamping and screen printing process.
Wuchang series key chain
TheWuchang pattern is applied to the acrylic key chain, which is packaged with papercards and OPP bags with a sense of design.
Material: diamond version of transparent acrylic
Accessories: silver four-link chain
Custom card packaging: 7*14cm
Specification: 5cm high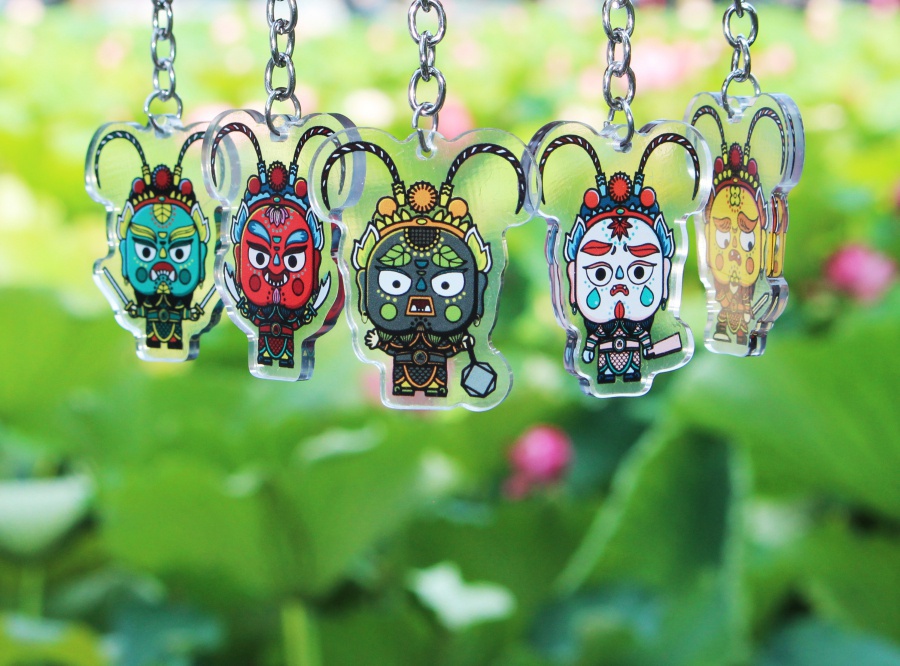 Wuchang series ceramic coasters
Scientific and technological products and cultural carriers.
Can decorate, can be practical.
Material: ceramic + natural cork cushion
Process: UV printing
Size: 10.3 * 10.3 * 0.7 cm
Wuchang shoulder bag
Through the ingenious combination ofWuchang andGaochun elements, a unique one-shoulder bag is designed.
Material: 12safe cotton
Size: 29 * 30 * 7 cm
Adjustable length of strap: 50-100cm
Printing process: thermal transfer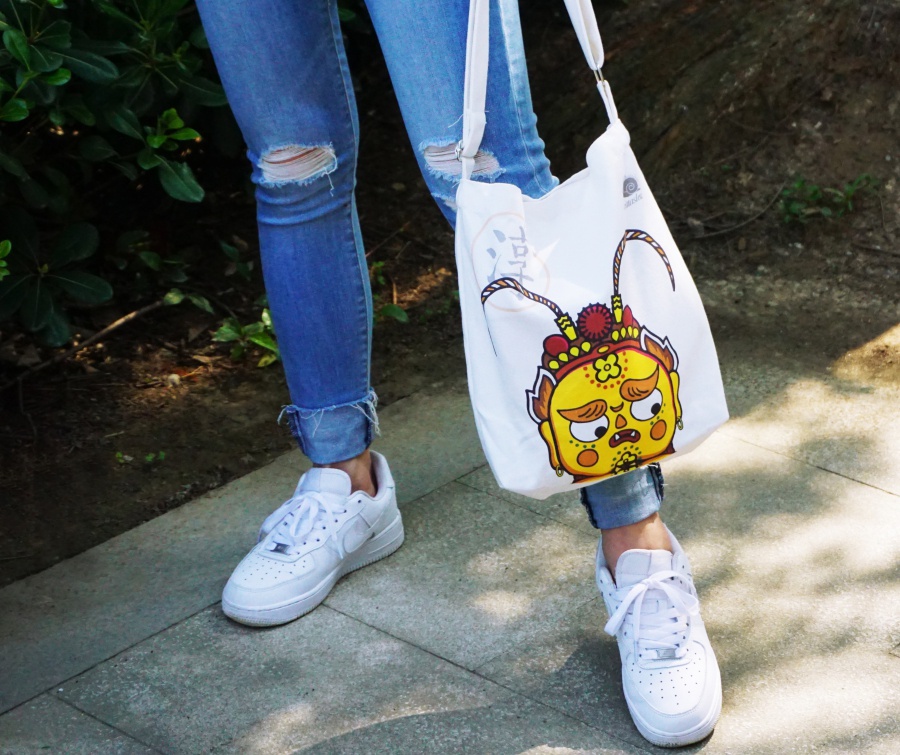 Wuchang rubik's cube
It is interesting and innovative to combine theWuchang logo with the logo on educational toys.
Specification: 5.7 * 5.7 cm
Third order rubik's cube packaging: kraft carton packaging
Printing process: thermal transfer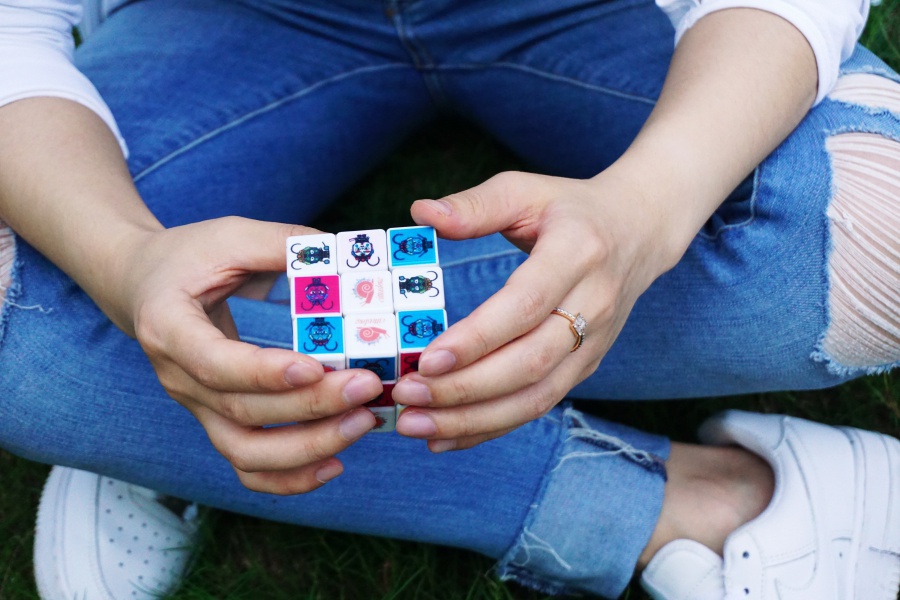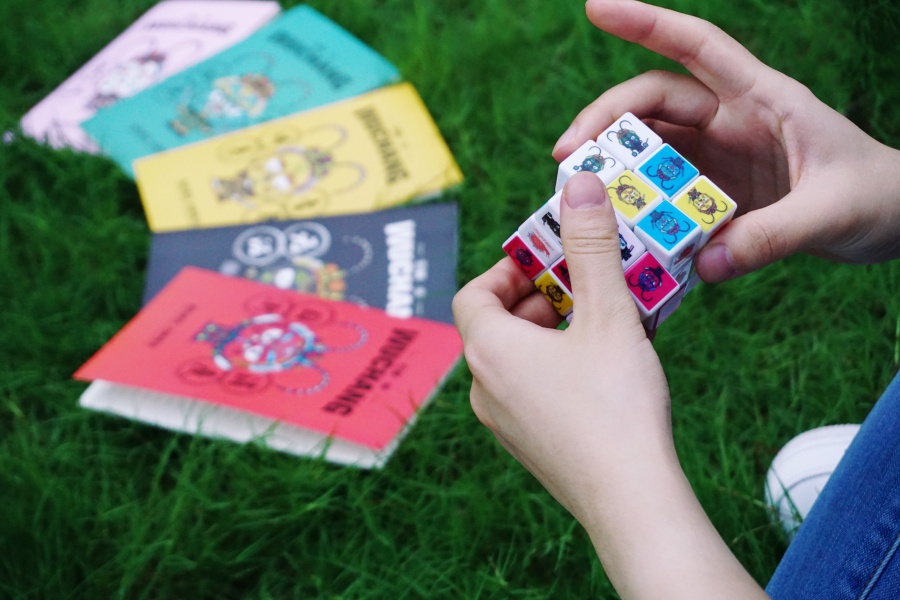 Wuchang series pocket puzzle
This creative puzzle is a pocket puzzle that can be played in the office or during class break.
Specification: 150 pieces
Material: thickened bluecardboard
Finished size: 10*15cm
Single thickness: 2.3mm
Process: sticker stamping process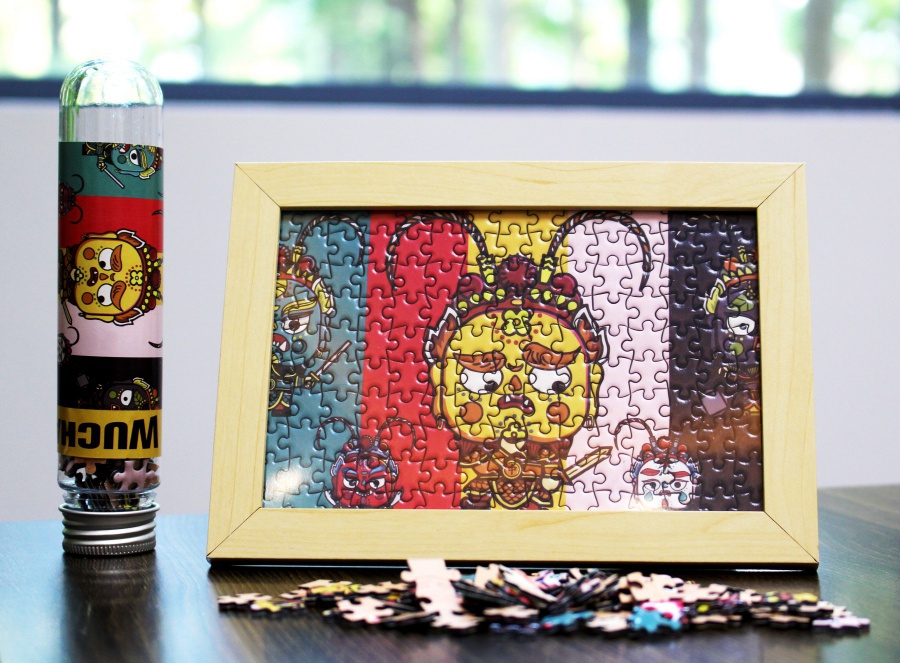 Wuchang seriesnotebook suit
The design of a complete set of notebooks is based on the combination ofWuchang images and modern buzzwords.
Specification: the A5
Cover material: white paper
Cover printing: color printing
Inside page paper: 80g cream-colored paper
Number of inside pages: 30
Inside style: horizontal line
Binding method: car assembly line
Packing box: waist-sealed OPP bag (set of 5)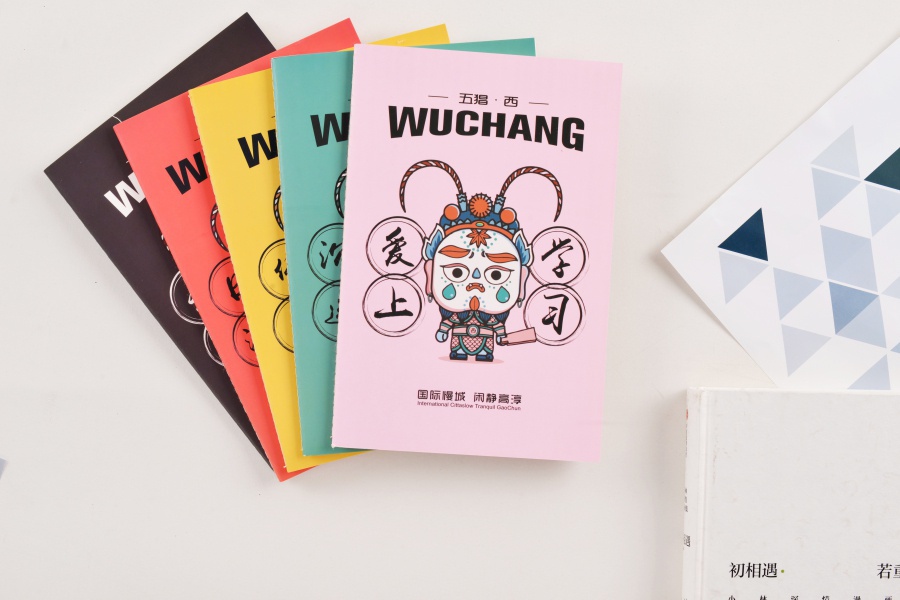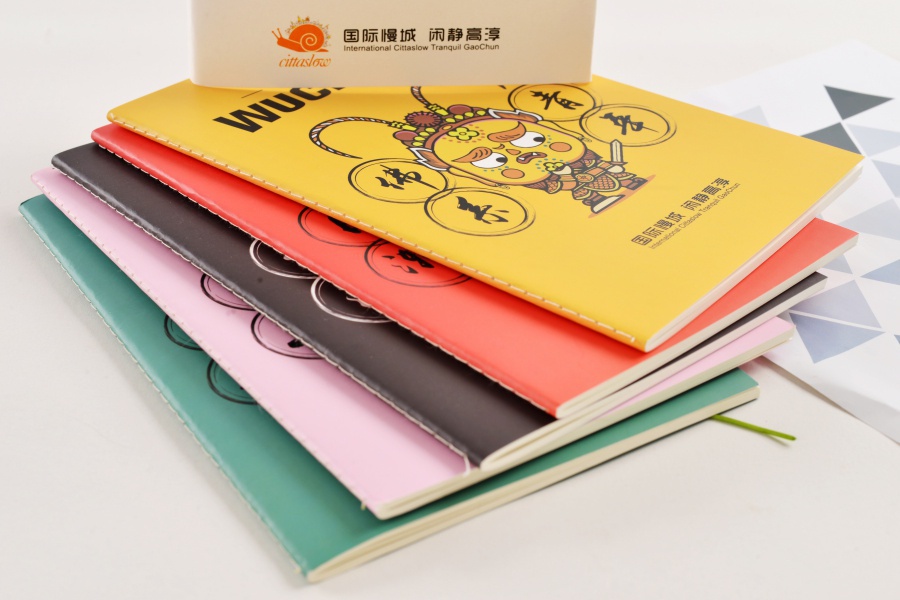 Wuchang bottle opener (refrigerator stick)
The refrigerator stick is designed with the function and shape of the bottle opener, which is more portable and practical.
Specification: 3 * 9 cm
Process: metal drop glue process
Packaging: transparent OPP bag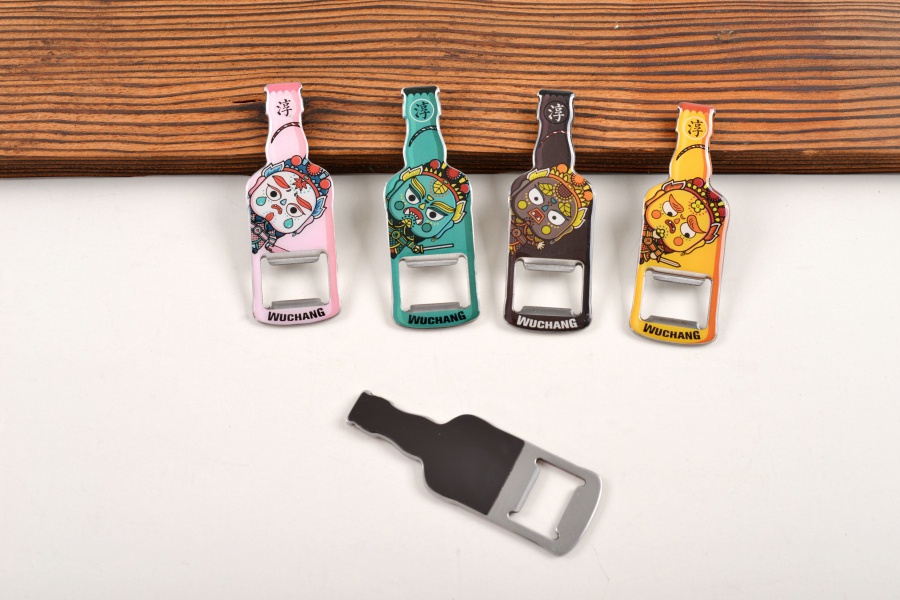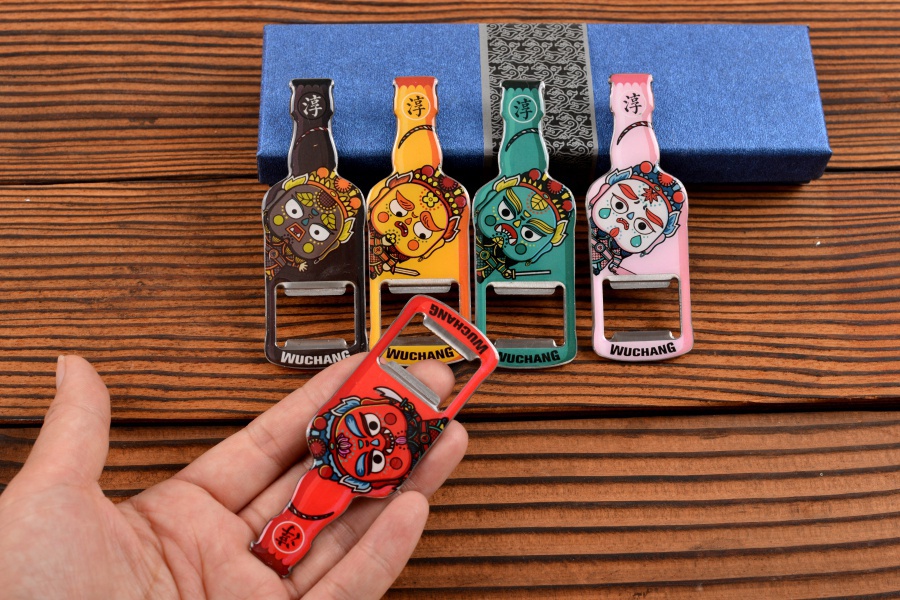 Wuchang pillow series
Pillow size: 40*40cm
Material: encryption grinding
Filler: high quality PP cotton
Packaging: green OPP transparent tote bag
Printing process: digital printing full plate printing
Wuchang series pendant data line
In addition to the charging transfer file, you can also hang the key chain and do the hanging decoration.
Specification: 9.8cm
Data line: 19cm
Box size: 16*10cm
(type-c/iPhone)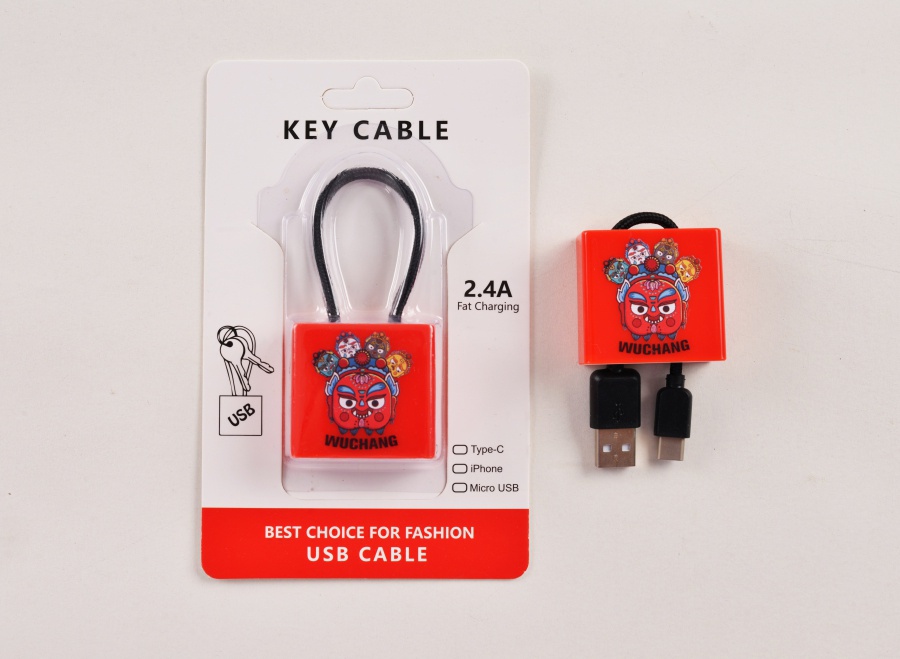 Wuchang fan-shaped bookmark
Fashion fan-shaped bookmarks are created by combiningWuchang images with modern buzzwords.
Fringe length: 8cm
Length of rope head: 5cm
Size: 105 * 50 mm
Material: 300g coated paper with double-sided film
Process: color printing, die-cutting
Wuchang series mobileholder
TheWuchang logo is applied to the simple and practical mobile phone ring bracket, which is equipped with professional packaging.
Material: acrylic (plexiglass) + zinc alloy ring
Size: 50 * 45 mm
Process:HD 3D printing
Slow life series water absorbing ceramic coasters
Technology products, cultural carrier. Can decorate, can be practical.
Material: ceramic + natural cork cushion
Process: UV printing
Size: 10.3 * 10.3 * 0.7 cm
Slow life series pillow quilt
Throw pillow + siesta quilt
Unzipping the pillow along the zipper is an economical and practical siesta device.
Folding size of the pillow: 40*40cm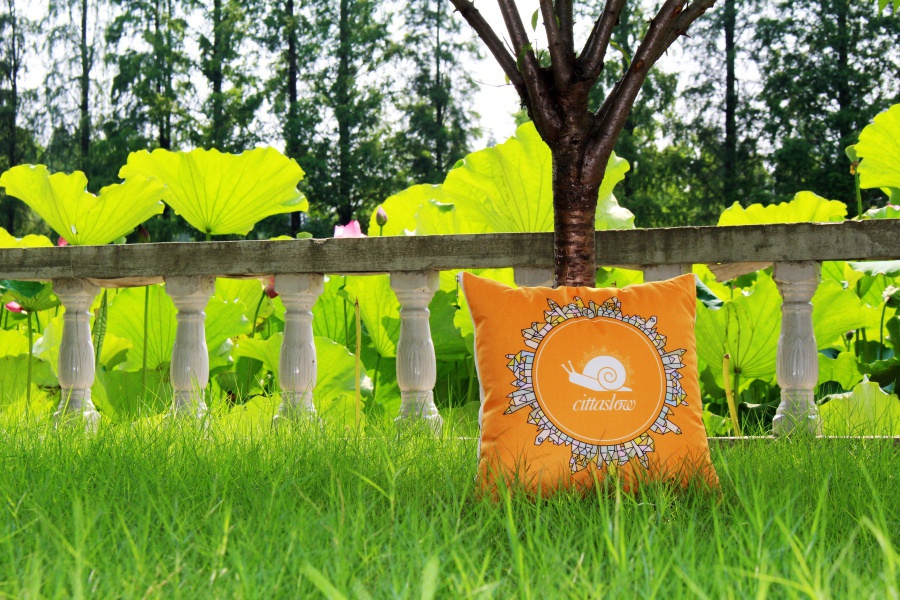 Slow life series bunched canvas bags
Simple backpack, especially suitable for children.
Printed logo+ slow element design,use paper tube package.
Slow life series "one sideCittaslow" silk scarves
Size: 100% mulberry silk
Specification: 150 * 5 cm
Usage: headdress, scarf, bag
Slow life series mobile phone sachets bracket
Tosupportmobile, dupont paper color printing, waterproof tear not rotten, lavender fragrance.
Slow life series dual-use umbrella
(sunshade +rain) dual-use umbrella
Umbrella surface with logo and snail element design, delicate and practical.
Material: bump cloth + vinyl
Printing process: screen printing
Specification: eight-bone umbrella stand
Diameter under umbrella: 102cm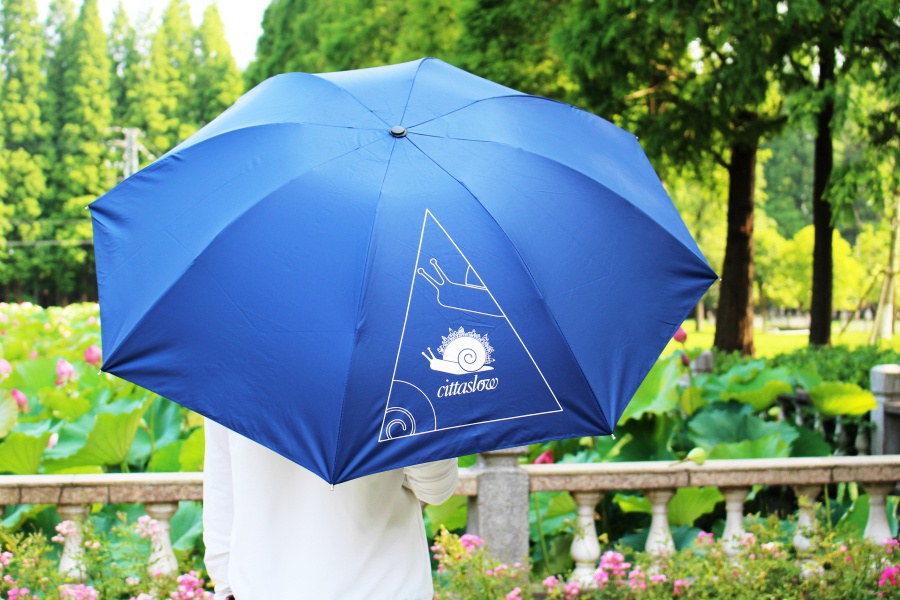 Slow life series metal business neutral pen
Metal texture neutral pen with high - grade gift box packaging.
Material: metal shell
Process: laser engraving
Pen size: 14cm*1cm
Box size: 18cm*5cm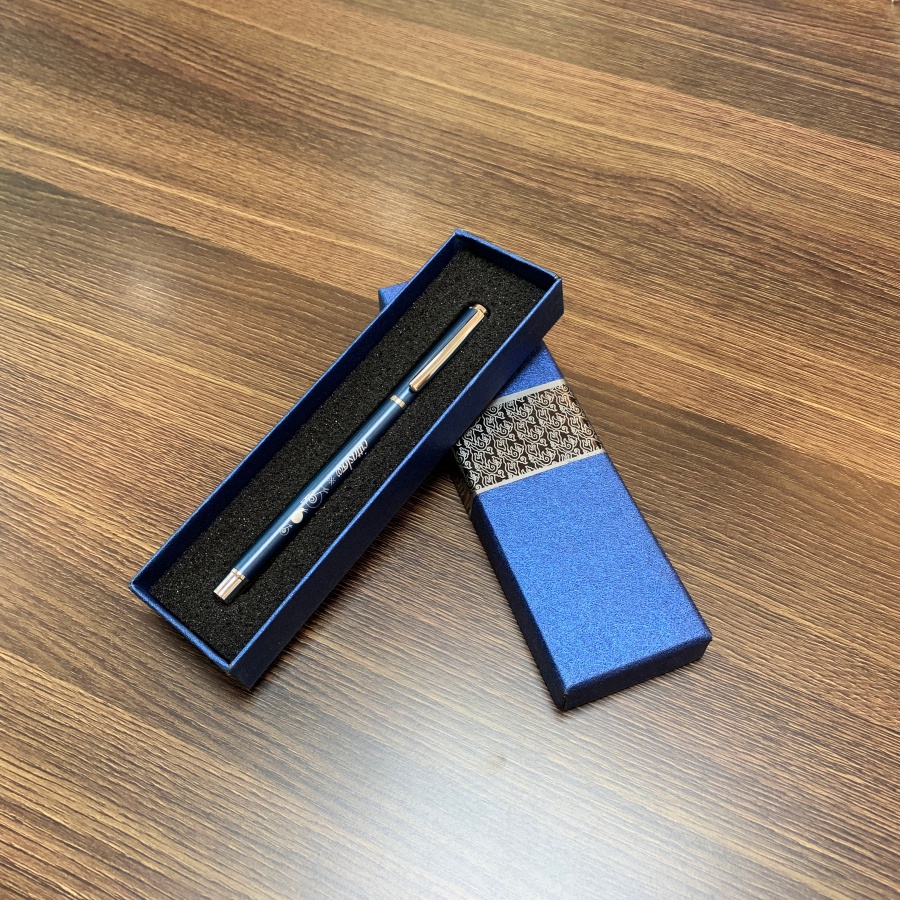 Slow life series key chain
Apply the Oman image to the acrylic key chain, and pack it with papercards and OPP bags.
Material: diamond version of transparent acrylic
Accessories: silver four-link chain
Customized card paper packaging 7*14cm
Specification: 5cm high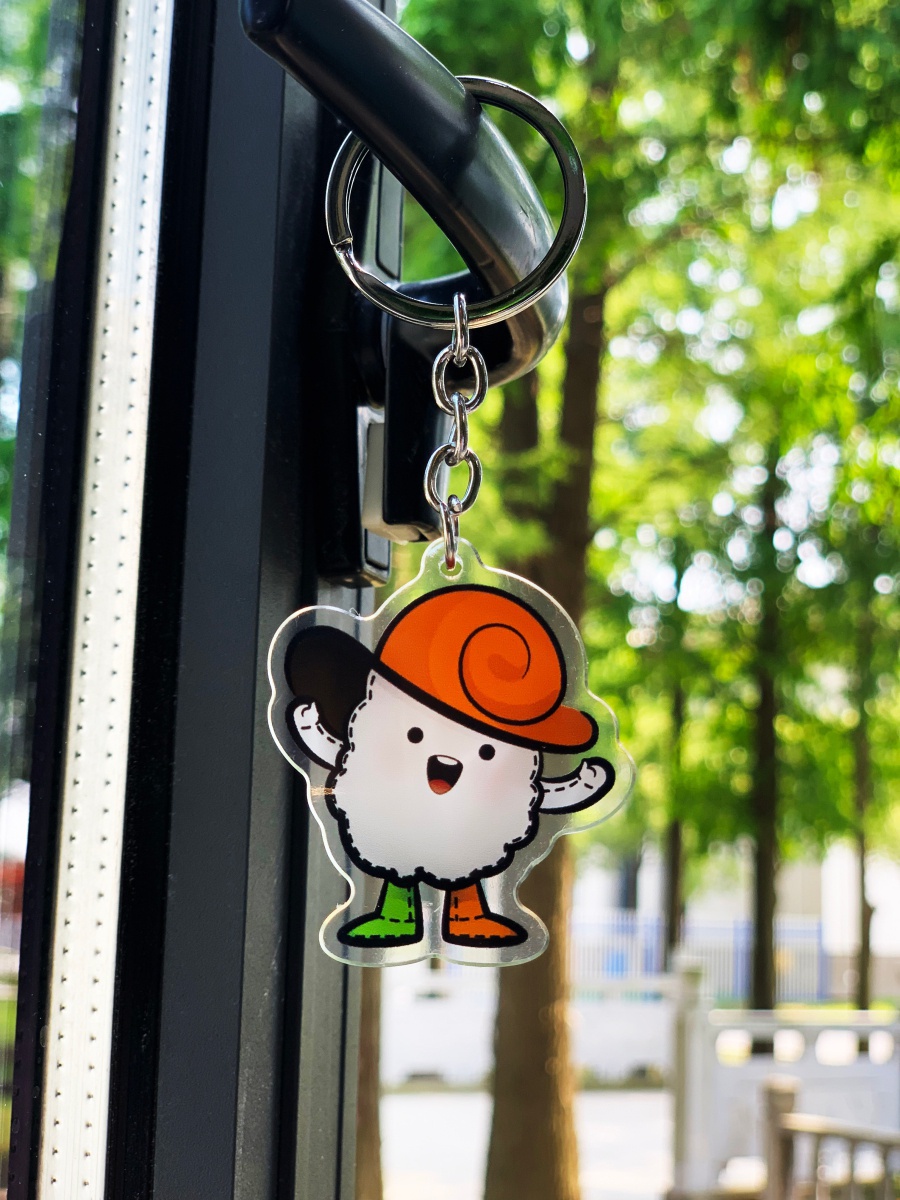 Slow life seriesInternationalCittaslow postcards
The beautiful scenery ofCittaslow is made into postcards for tourists to commemorate and collect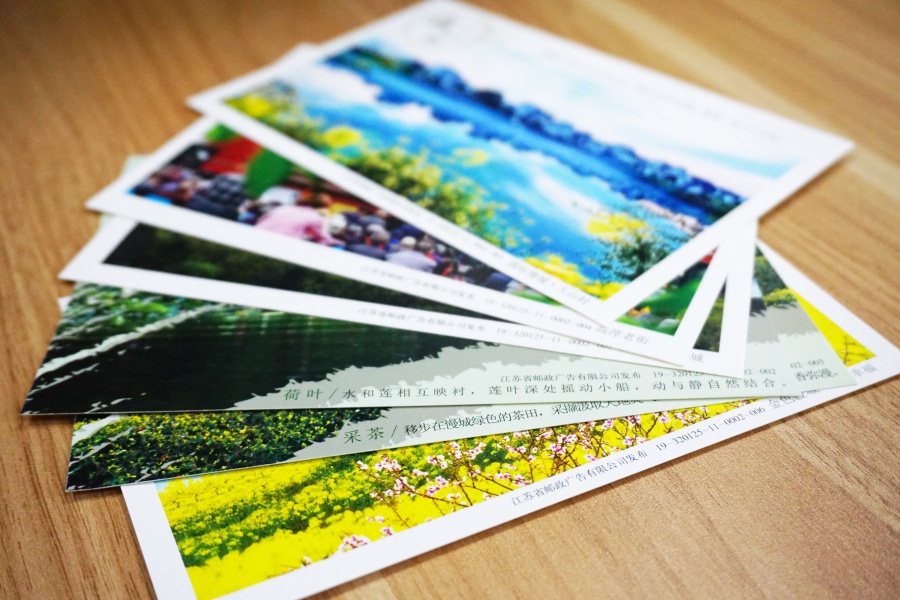 Slow life series -Cittaslow international stamp album
Produce a beautiful stamp album of Cittaslow scenery ,it isvery collectible.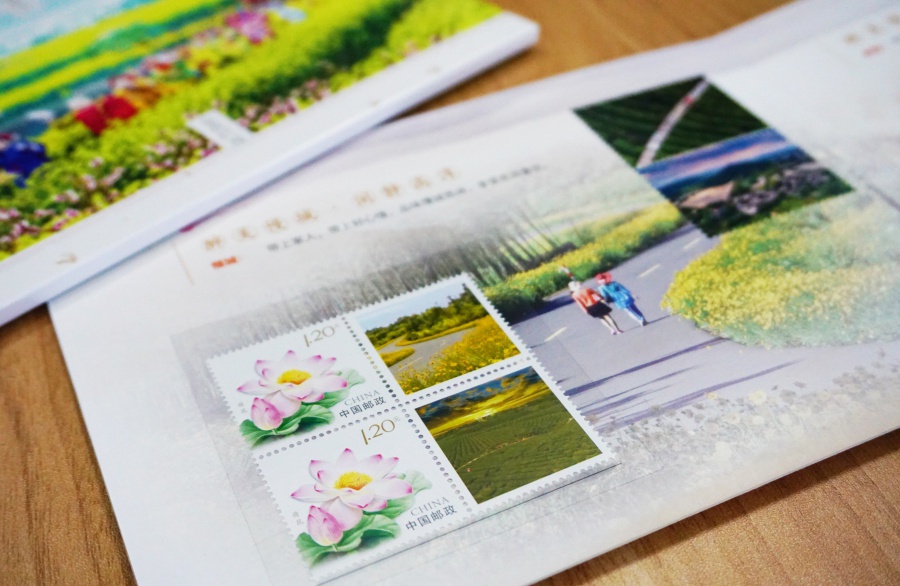 Slow life series mini portable charger
Simple and beautiful, easy to carry mini charger.
Specification: 2.1a quick charge, large capacity of 10400 ma
Size: 76 * 79 * 23 mm
Slow life series car ceramic pendant
The image ofAman is applied on delicate ceramic pendant, very exquisite.
Slow life series woodenUSB flash drive
The snail element is applied to the woodenUSB flash disk, with creative texture.
Material: walnut
Read speed: USB2.0
Memory: 16GB
Specification: rotatingUSB flash disk (length: 6.3cm* width: 2.2cm* height: 1.3cm)
Wooden box :(length 7.9cm* width 4.9cm* height 2.5cm)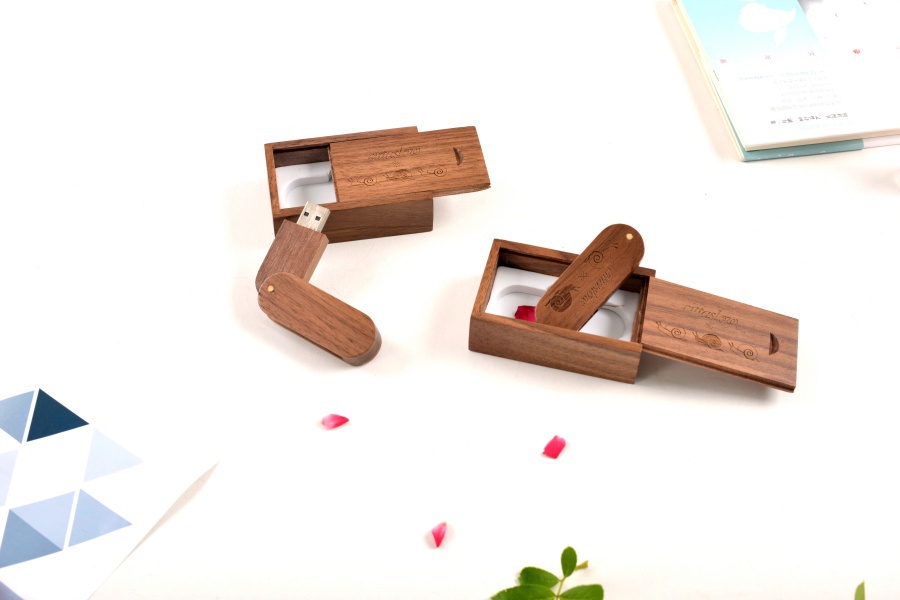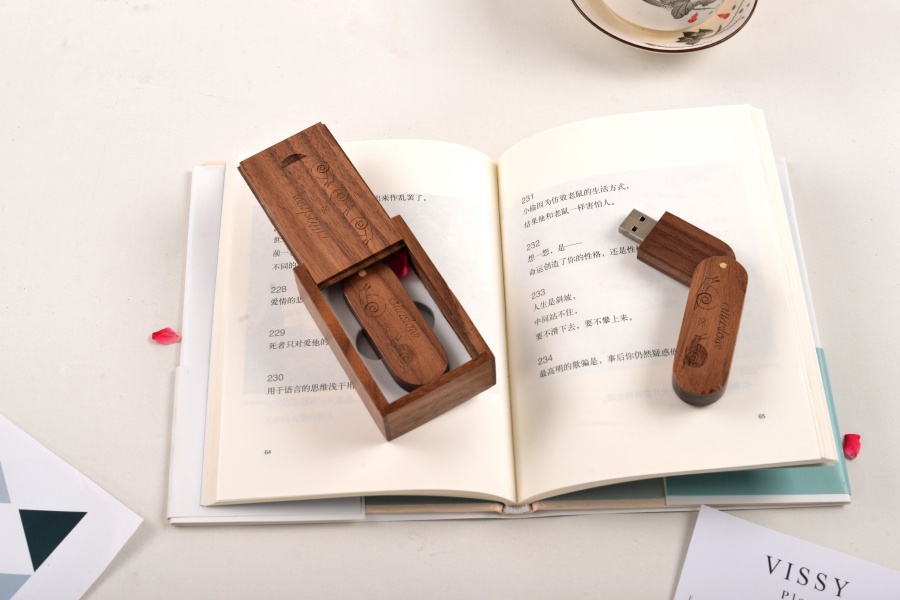 Slow life series car line small Ben
Handy little notebook for easytaking notes.
Slow life ties
TheCittaslow element is applied to the exquisite ties with high density yarn-dyed jacquard technology from South Korea.