Youzi Mountain National Forest Park is now a national AAAA level tourist attraction. The park consists of three ridges, flowerbeds, and Xiushan mountains, with a total area of 3678.3 hectares. The hills in the park are undulating, low hills meandering, peaks lined with brocade, clear water flowing, forming a beautiful natural landscape. The park consists of three sections: Youzi mountain cultural experience area, Huashan mountain lake sightseeing area (including Gucheng lake 1000 hectares), and Sanlong ecological leisure area. There are 1546 kinds of higher plants and 257 kinds of wild animals in the park, among which the most precious one is the Duheng - Chinese tiger, humpback and butterfly population, which is unique in the whole east China and even the whole country. This not only shows that the ecological environment of the park is extremely good, but also because Gaochun people pay attention to the protection of natural ecology, so that these endangered plants and animals have been constantly multiplied.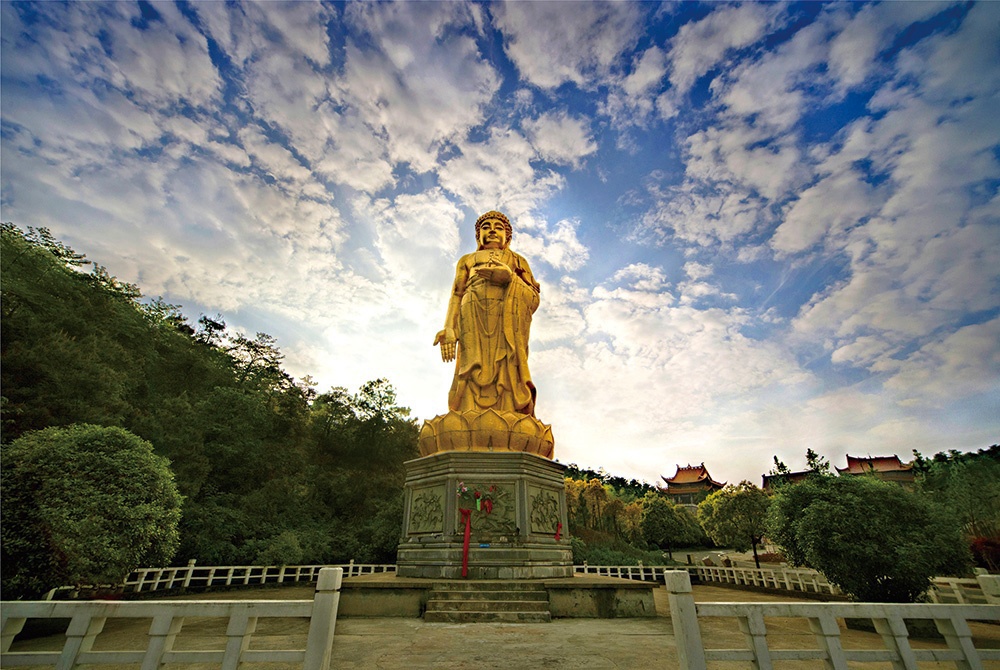 The cultural landscape of Youzi Mountain National Forest Park has a long history, from the neolithic period to the republic of China. The millennium culture interprets the vicissitudes of life of Youzi mountain. Historians have a reputation of "a Youzi mountain, a thousand-year tour history" for Youzi mountain.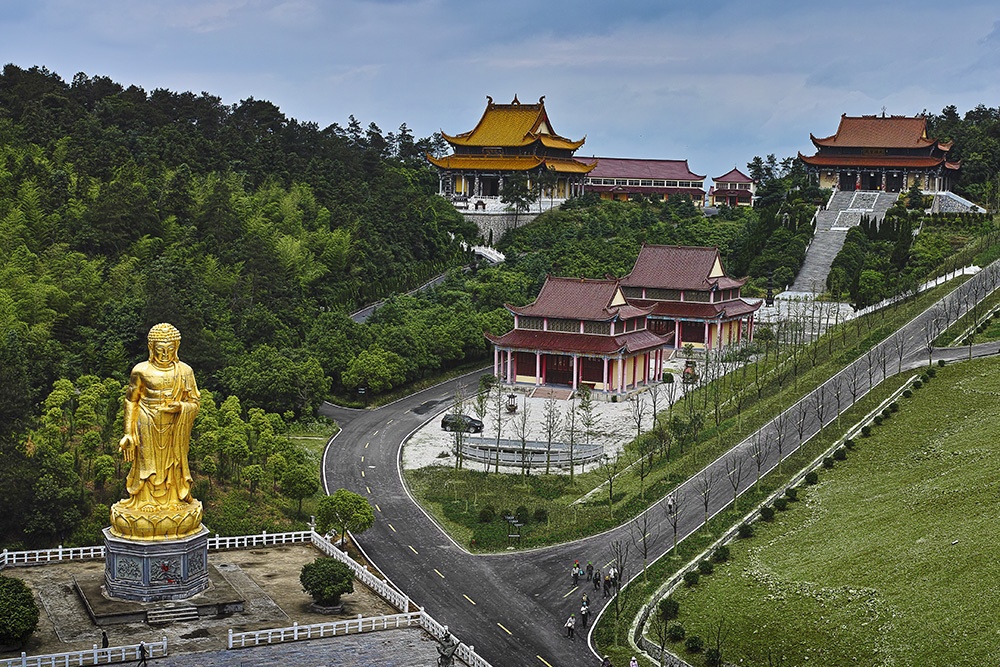 According to historical records, Confucius once visited and set up an altar here to give lectures. Hence the name of Youzi mountain. Now, there are 30,000 kong family members at the foot of Youzi mountain, which is the largest residence of kong family except qufu in shandong province. You also attracted the Qianlong emperor in the world, the southern song poet fan Chengda also left footprints here, wrote down the "rain to longou first cloud condensation dai, the stone leakage hillside seepage gold" praise verse.
Youzi mountain, with its beautiful scenery, can be called the green pearl of the south. Youzi mountain territory has big tour mountain, small tour mountain, flower mountain, three ridges and other small peaks meandering. Big, small tour mountain is the park's landmark peak, their two peaks stand proudly, constitute a beautiful shape. Youzi mountain is beautiful and straight, so it is known as "the first form of Sezhu", is also the highest point of Gaochun.

Enquiries: 025-57398586
Big ticket: none
Combined ticket for small attractions: 35 yuan
Address: no. 6, Youzi shanhuanshan road, dongba town
Traffic routes
Bus route: Nanjing departure: take the Gaochun bus at Nanjing bus station, then take the bus to dongba bus at shuang shi to get off at Youzi mountain scenic spot
Road trip: Nanjing departure -- Ninggao highway -- Shuangwang road -- Youzi mountain scenic spot
Preferential policies
The scenic spot is free of charge to the disabled, the elderly aged over 70 years old with valid identification, and children under 6 years old (including 6 years old) or under 1.4 meters (including 1.4 meters) in height.
For minors aged 6 (excluding 6) to 18 (including 18), full-time college students with a bachelor's degree or less, and seniors aged 60 (including 60) to 69 years old, the half-ticket is valid.
Patriotic education bases shall be free of charge to minors under the age of 18 and to full-time college students with a bachelor's degree or less.
Scenic spots may not set discriminatory ticket prices to distinguish between Chinese and foreign tourists or local or non-local tourists.