Nanjing Gaochun Yaxi International Cittaslow is located in the northeast of Gaochun district, Nanjing city, at the eastern foot of Youzi Mountain National Forest Park. It is a comprehensive agricultural tourism scenic spot integrating the ecological resources of the hills and integrating sightseeing, leisure, entertainment and ecological agriculture. The area covers an area of 50 square kilometers, and the 48-kilometer "ecological journey" scenic zone winds its way through the north and south, hovering among six administrative villages. In November 2010, Gaochun district's "ecological tour of Yaxi " was officially awarded as " China's first international Cittaslow" by Cittaslow international Alliance. Yaxi international Cittaslow has won the National Agricultural Tourism Demonstration Site, the National AAAA-level Tourism ScenicSpot, the Jiangsu Provincial Tourism Resort, the Jiangsu Province Eco-tourism Demonstration Zone, the Jiangsu Province Self-driving Tour Base, the Jiangsu Province Province Tourism Style Town, and the"Human Habitat of China" Environmental Model Awards, T20 World Tourist Town,the most beautiful 48 scenes in Nanjing and the most beautiful Golden Flower Resort in East China, etc.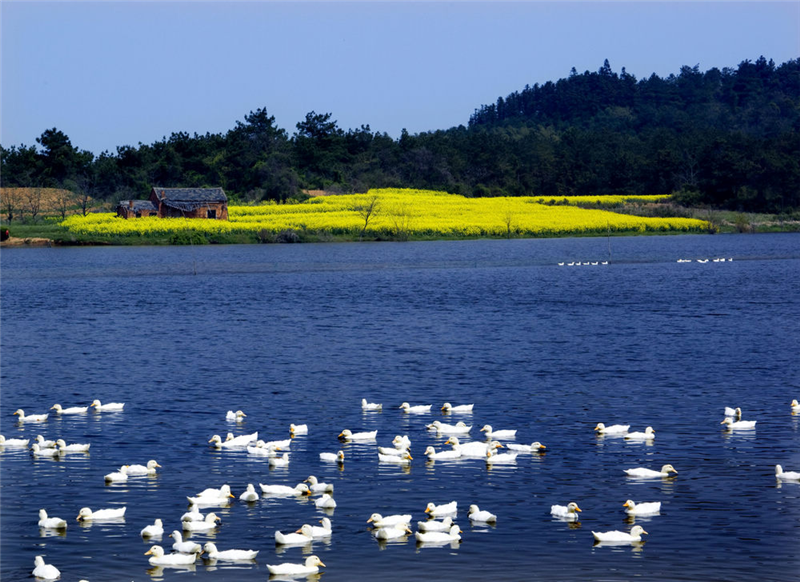 What is a Cittaslow?
"Cittaslow" is not a city, but a generalization of the characteristics of a region. "Cittaslow" is an urban form that slows down the pace of life. And "snail" is a famous sign ofCittaslow, (pointing to a mark) which is carried on the back of a city, also means a new urban model,walk slowly, see slowly, play slowly, it's different with the fast-paced way of life, in aCittaslow, will have more space for people to walk, there are more green space for people to leisure and communication.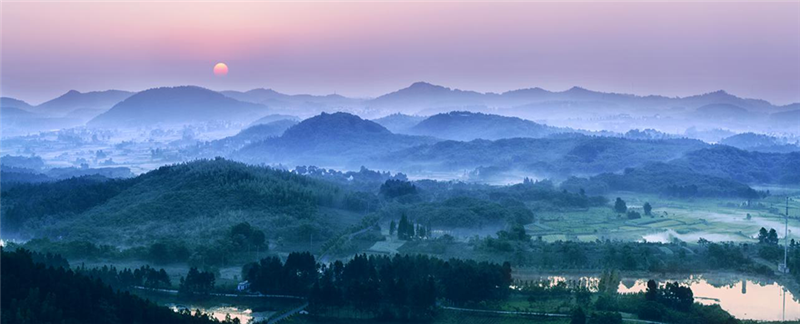 Walking into theCittaslow is like walking into a paradise
In spring, tens of thousands of acres ofcole flowers are in bloom, attracting photographers from all over the world.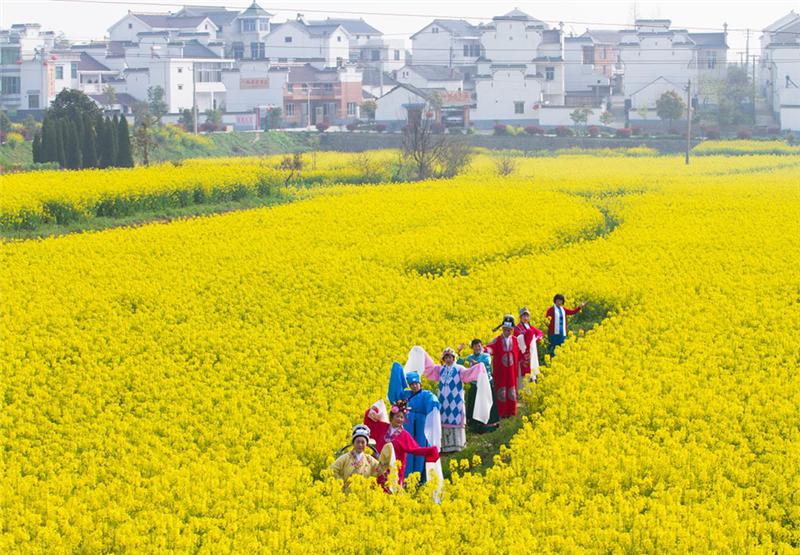 In midsummer, frogs croak, cicadas call,lotus next to Sixiang garden smell fragrant; Under theWenfeng Pagoda, enjoy a sea ofverbena flowers.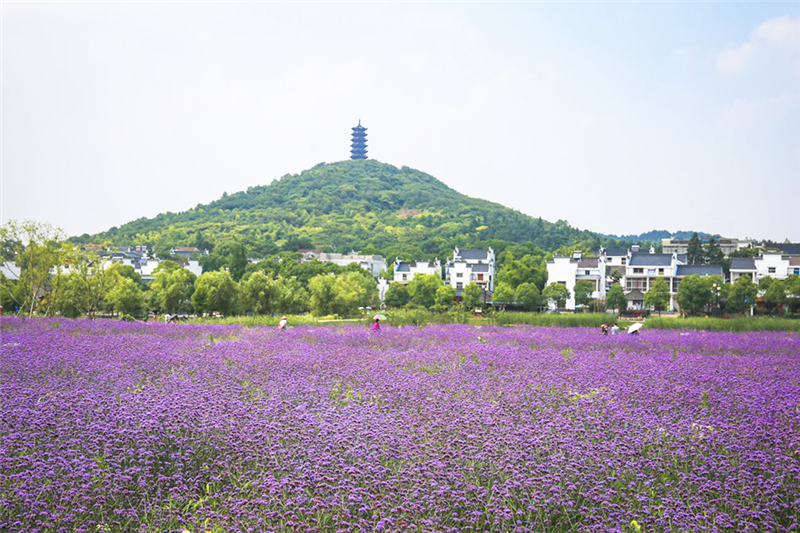 In autumn, the sunflower flowers around theTao Huashan square are in bloom.In late autumn, the maple trees under theWenfeng Pagoda have dyed half the sky red.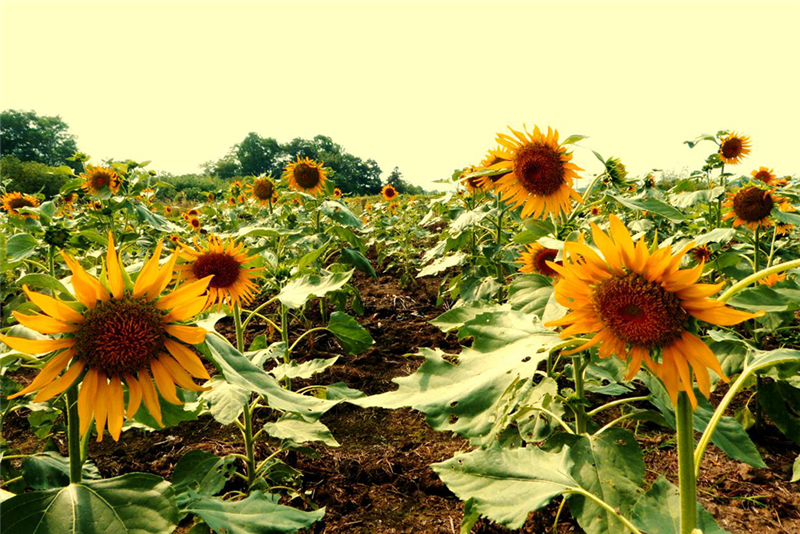 In deep winter, although the mysterious mountain has beencovered with snow, but you can participate in the annual New YearCulturalFestival, appreciate folk customs, tastespecial food in theLongStreetBanquet,buy New Year's goods, thick New Year flavor letpeople miss theflavor of home.(中文原文春秋冬最后缺句号)
Entering the scenic area, you will find the atmosphere of slow culture everywhere,
Honey, we're not in a hurry to be here...
Here, we have carefully prepared for you fourCittaslow depth tour routes, take you to enjoy theCittaslow without regret!
01. always 18 years old themeroute
Duration: all day long
Suitable for the crowd: young, think of as young
Tour route:JungleTrekking --Tree-crown Walking -- lawn camping barbecue --Cittaslow boat tour --Cittaslow academy
02. Historical and cultural routes
Duration: half a day
Suitable for people: all kinds of friends and parents who are homesick
Tour route:Daguan Pond --Tao Huanshan Square --DashanVillage --WenfengPagoda -- red maple (October to November)
03. Parent-childtour route
Duration: all day long
For the crowd: bring kids out for fun
Tour route: parent-child tea picking (March-May) -- fruit and vegetable picking --Jungle Trekking -- lawn camping barbecue --Cittaslow boat tour
04. Expanded route
Duration: all day long
Suitable for the crowd: sports enthusiasts, corporateTeam Building
Tour route: JungleTrekking -- mountain biking --LiveCS --Tree-crown Walking -- lawn camping barbecue
Attractions guide:
1.Jungle Trekking
JungleTrekking is a newly introduced large-scale jungle development project in the scenic area in 2018, taking tourists to explore the jungle city resort. This is a safe, exciting and fashionable adventure in the pine forest, with 47 interesting challenges. Visitors need to climb, slide, swim, leap and jump over all obstacles, allowing them to experience the pleasure of gliding and jumping freely among the pine forests and release their natural instinct. The project is divided into 16Mu areas (children's area), 17Lin areas (adults' primary area) and 14 Sen areas (adults' senior area), which is the first choice for parent-child travel, team development, friend gathering and meeting outing.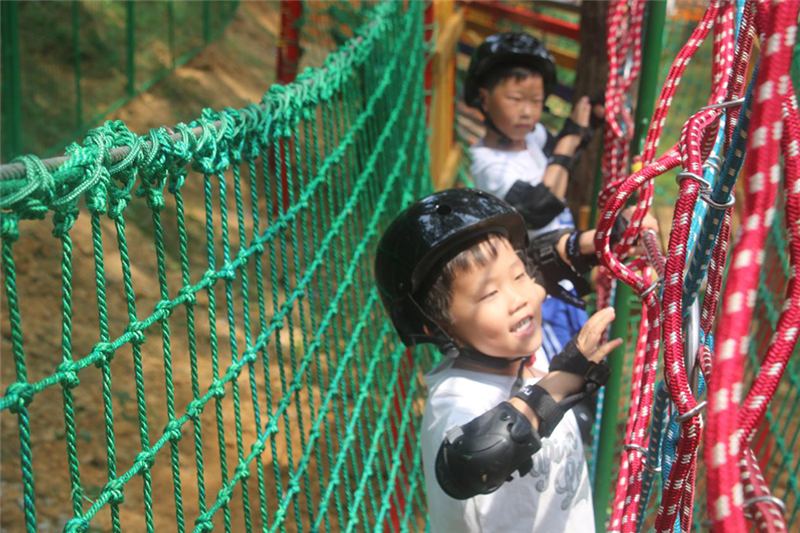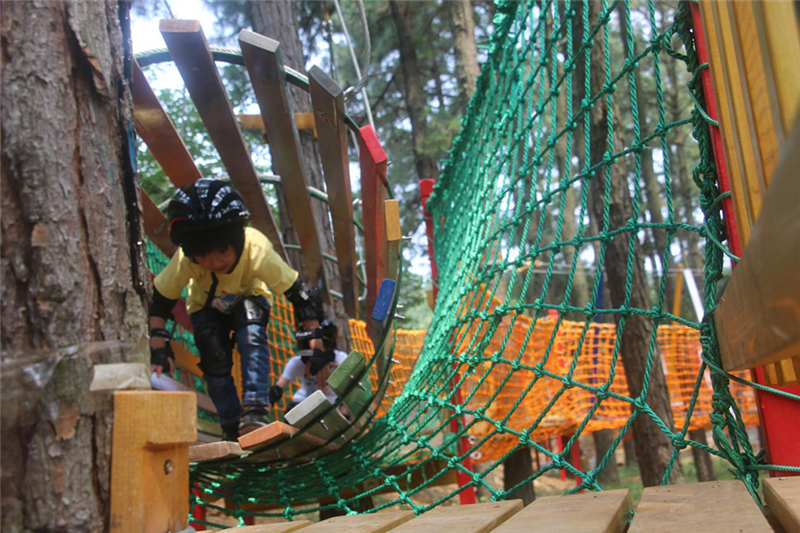 2.Tree-crown Walking
The new glass walkway between the treetops, along with ropes and various shaped pedals, shuttling through the canopy of the trees, the lush leaves pass over the ears and temples, and the hollowed-out ropes and nets are at the foot, clearly showing the distance from the earth. The project is expected to be officially launched in early 2019.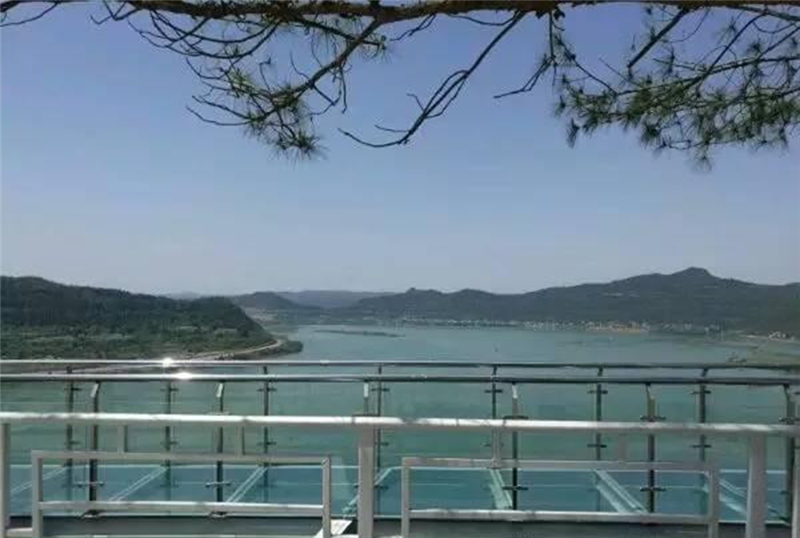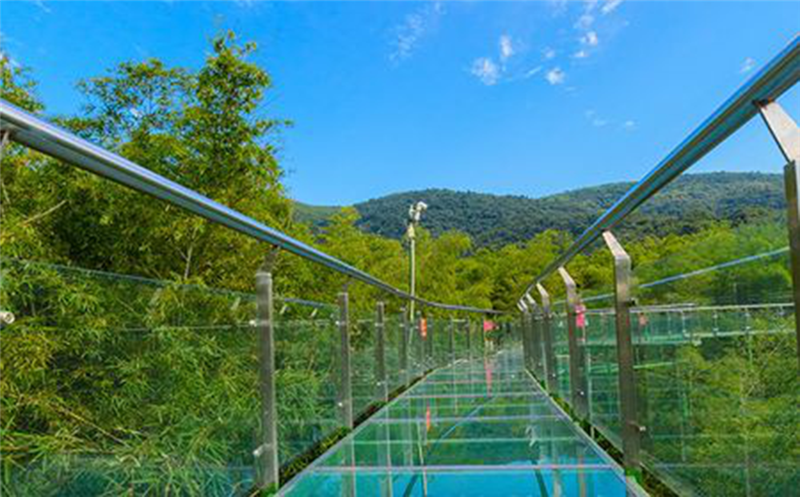 3. Lawn camping barbecue
Lvjia lawn is located between thecole flower viewing point and theWenhualin square, the first parking place for sightseeing cars. It is a good place for tourists to have a rest and play. Every holiday, the big lawn is the most lively place. Many adults and children fly kites on it.Many organizations and enterprises choose to carry out their team building activities here.It is also a good place for drinking and camping. Sunny weekend, the most appropriate is to go outdoors to feel the beautiful scenery, barbecue with family and friends,wake up naturally in the field together.Cittaslow offers every visitor a warm choice. There is a barbecue area, where you can enjoy delicious barbecue and self-service barbecue. You can get to knowCittaslow through food. What we can't miss is the starry night in theCittaslow. We can set up a tent and look at the stars in the countryside sky. We can feel the quiet moment with our family and friends.
4. Cittaslow boat tour
Unlike cruise ships in the sea or the river,Cittaslow cruise ships have a unique pastoral style, travelingthrough a lake with landscapes on both sides, where the steady flow of water will give people more attention to enjoy the scenery on both sides of the river. The lush pine forest, the household, the flowers... There arevarious types of cruise ships such as cartoon, gaily-paintedpleasureboats,which are popular with children,the inspiringsceneryon both sides of lake make people sitting on the cruise ship linger, which also coincides with the concept of the scenic slow culture.
5.Cittaslow academy
Walking along theHongyun Corridor, you will smell the fresh air provided by nature, flowing with a clear stream of scrolls, which is the fragrance ofCittaslow academy, the first academy inGaochun.
From a distance, the wall of stones, the gate of logs, the ivy clinging to the white wall, the branches of the luxuriant pine trees protrude over the courtyard wall. Under the sunlight, through the shade of trees, you can vaguely see the verdure of the courtyard inside the low wall. Atthis moment, we might as well walk into this chic and elegant mid hill small courtyard together, sit on the wooden table and chairwith wheesl, nest on a comfortable sofa, brew a pot of tea, order a cup of coffee, hold an idle book, lie to listen to wind and rain, let time flow slowly.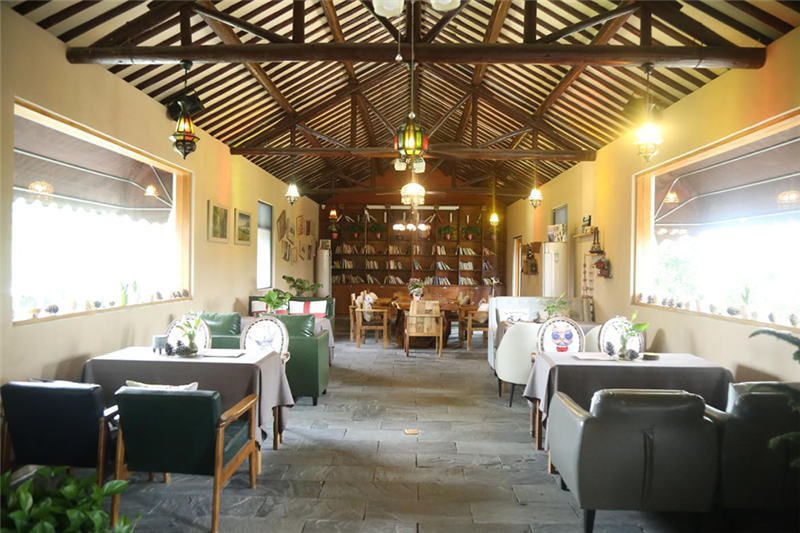 6. Parent-child tea picking
YaodangOrganicTeaPlantation has a total area of more than 1200acres, and has hired experts and professors fromNanjing AgriculturalUniversity as technical consultants. The base adoptsscientific and technological, organic management,introduces tea-making machinery and equipment,adopts man-machinecombinationprocessing methods, and has obtained the QS certificate issued by theNationalOrganicProductCertificationCenter and the "Yaxi Yaochi" brand registered trademark certification. Most of the tea grown here is biluochun, tea trees grow among pine trees, pine pollen has the effect of moistening the heart and lungs, so the tea grown here has the effect of lowering blood pressure and reducing heart disease.
Every spring, frommid-March toMay,Cittaslow will hold a tea picking festival. Parents can bring their children to the organic tea garden to experience the fun of tea picking, and they can also face the local traditional tea artisan to visit and learn the process of tea making, taste green tea and learn to serve tea.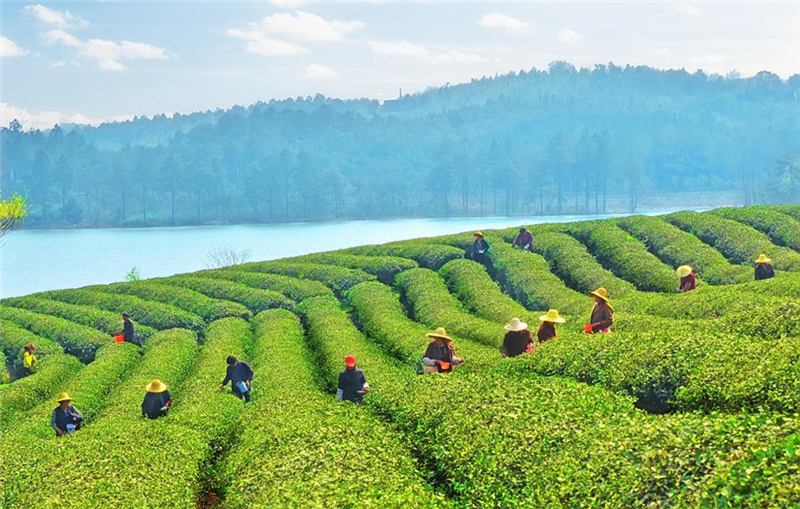 7. Picking fruits and melons
There are many places for tourists to pick fruits and vegetables, such as blueberries from April to June and grapes from July to October. One of the most famous isCittaslow Yaodang Vineyards, covers an area of more than 500acres, and has more than 30 vatieties of grapes including black peak, Jingfeng,muscat, summer black, Victoria,Black pearl. Yaodang's organic grapes have won gold medals at the South China Grape Festival. The vineyards are equipped with modern managementand operation methods, tourists canpick and pick up their own tastes, and they will be fascinating.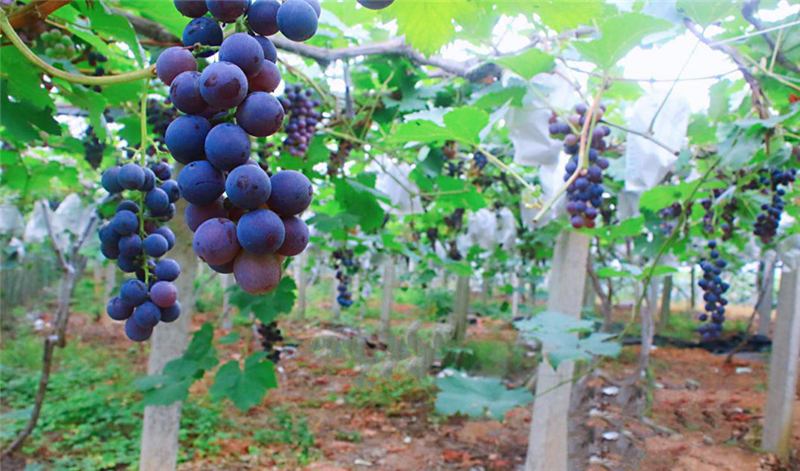 8.Daguan Pond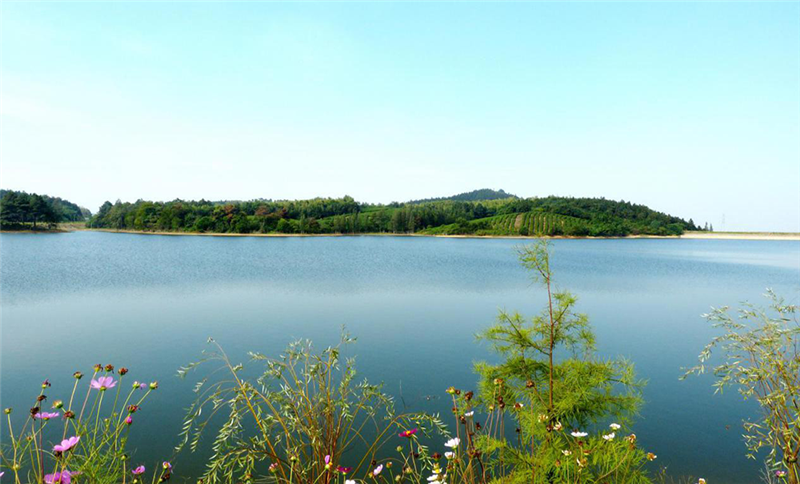 9.Tao Huashan Square
Tan Huashan Square is the site of the opening ceremony of our annualCole FlowerTourismFestival of InternationalCittaslow. We hold theCole FlowerTourismFestival of InternationalCittaslow on the last Sunday ofMarch every year, which has been successfully held for 10 years. TheTao Huashan Square, with a total area of 30,000 square meters, has built a fan-shaped stage, a leisure square and a parking lot under the theme ofTao culture. There are often folklore groups such as Wuchang Dance, Dacha Dance, Madeng Dance performing for tourists.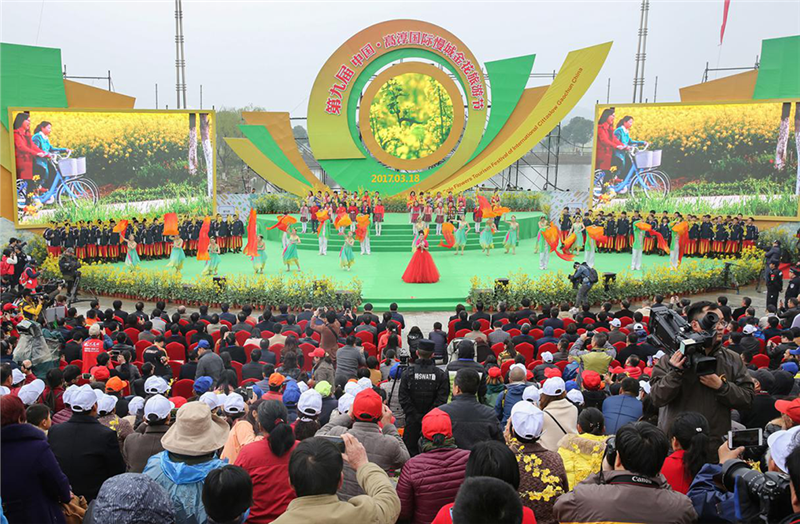 10. DashanVillage
As one of the first model villages of rural tourism in China,DashanVillage, under the leadership of the government, enjoys great popularity among tourists due to its superior geographical location, profound historical and cultural background and hui-style architecture of the village houses. Every holiday, a large number of tourists shuttle in the mountain village, taste the farmer's native vegetables, feeling the quiet beauty of the countryside. So far, there are 50 rural homes and 22 rural inns.
11.WenfengPagoda
The tower was built in the early MingDynasty, then destroyed in the war of resistance against Japanese aggression, and was restored to its original site in October 2012.Wenfeng Pagoda is eight side seven-level pavilion style imitation of theTang style, cornices high warped,withdragon and phoenixsculpture, wind bell hanging. The tower echoes the city's most beautiful skyline, tall and straight, yet light and elegant. Pick up the steps and up, lean on the railing overlooking, take in theCittaslow scenery.Wenfeng Pagoda has become the landmark building and landscape ofCittaslow, which can bring about the movement of literature, invigorate literature, protect local peace and create eternal peace.
12. AmericanRed maple Forest
AmericanRed mapleForest is located in the east ofDashanVillage. It was planted in 2011, with a total area of more than 2,000acres and about 220,000 trees. Every year in late autumn, around November, the place will become a fiery sea, attracting photography lovers from all over the world to come to shoot the intoxicating "maple" scene.
Flower tips:
=Cittaslow flower summary =
March:Cole FlowerTourismFestival,enjoy10,000acres cole flower field, February orchid
April:Cittaslow PeonyGarden, enjoy peony
May:Dashan Village, enjoy the verbena grass flower sea, experience the purple dream
June - July:Baihe Garden, enjoy lotus
August- October: enjoy the sunflowers on the Lvjia viewing platform
October - November: walk on the healthy ecological road, enjoy the thousands of acres of red maple,Galsang flower sea
Ticket purchasing instructions:
Yaxi InternationalCittaslow scenic area is an open scenic area and does not charge admission fee. (but it is recommended to buy a battery ticket.The core scenic area is about 13 kilometers round-trip, but it is not easy to walk.Theself-driving road in thescenic area is only in the periphery of the scenic circle, how can you really experience theslowness and beauty ofCittaslow without getting off the car! ~).
1) ticket purchase standard for sightseeing bus: the round-trip ticket price of theTourist Reception Center --Wen Hualin Square is 20 yuan, and the round-trip ticket price of theTourist Reception Center --Dashan village is 40 yuan. (free for children under 1.2m)
2)Wenfeng Pagoda ticket purchase standard: 20 yuan/person
3)Tent camping fee: RMB 100 / tent for two, RMB 120 / tent for three (including site fee, tent, sleeping bag and night light)
4)Barbecue fee standard:
Venue rental fee of 100 yuan (including venue, single barbecue, barbecue grill), can seat about 8 people.
Venue rental fee of 200 yuan (including venue, double-mouth barbecue, barbecue grill), can seat about 14 people.
5)Purchase standard ofJungle Trekking:Mu area (children's area) 68 yuan,Lin area (adult primary area) 100 yuan,Sen area (adult senior area) 100 yuan,Mu area +Lin area package price 139 yuan,Lin area +Sen area package price 169 yuan,Mu area +Lin area +Sen area package price 199 yuan.
Now the scenic spot offers preferential prices for the activity period:Mu area 40 yuan,Lin area 60 yuan,Sen area 60 yuan,Mu +Lin 80 yuan,Lin +Sen 100 yuan,Mu +Lin +Sen 120 yuan.
6)Cruiseticketpurchase standards: animal boat (four people) 80 yuan/hour, pedal boat (two people/four people) 60 yuan/hour, rowing boat (two people) 100 yuan/hour
7).Mountain biking: 10 yuan per hour.
Supporting services of the scenic spot:
General tour guide explanation service
The team size is less than 30 people (including 30 people) : RMB 70 for 30-60 minutes (including 60 minutes), and RMB 90 for more than 60 minutes.
Team size more than 30 people: 30 minutes to 60 minutes (including 60 minutes) for 75 yuan, more than 60 minutes for 100 yuan.
Scenic address: no. 6, ecologicalRoad,Yaxi Town,Gaochun District,NanjingCity,JiangsuProvince
Scenic spot consultation phone: 025-56861235 Team reservation phone: 025-56816211