Located in Yaxi International Cittaslow Town, Gaochun District, Nanjing City. Bancheng·Dashan RV Resort covers an area of 75,000 square meters with the theme of "ecology, happiness, freedom and sports". It is a full-feeling tourist resort integrating RV accommodation, with leisure activities and health resort.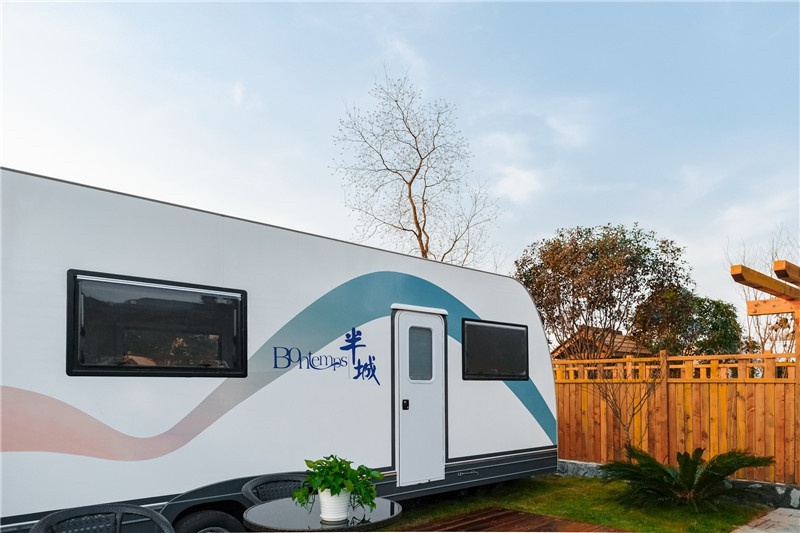 The camp has 5 parking Spaces for self-drive RV, 16 yards for waterfront RV, which are composed of 2 courtyard RV yards, 7 couples RV yards and 7 parent-child RV yards. There are 18 RV yards in total, and 5 yards for mountain view. The types of courtyards include three RVs in one courtyard, two RVs in one courtyards, and single RV in one courtyards, and 16 RVs yard in total. The second phase has more characteristic accommodation such as 16 wooden houses , 8 wooden house suites, 2 wooden house villas , 2 tree houses.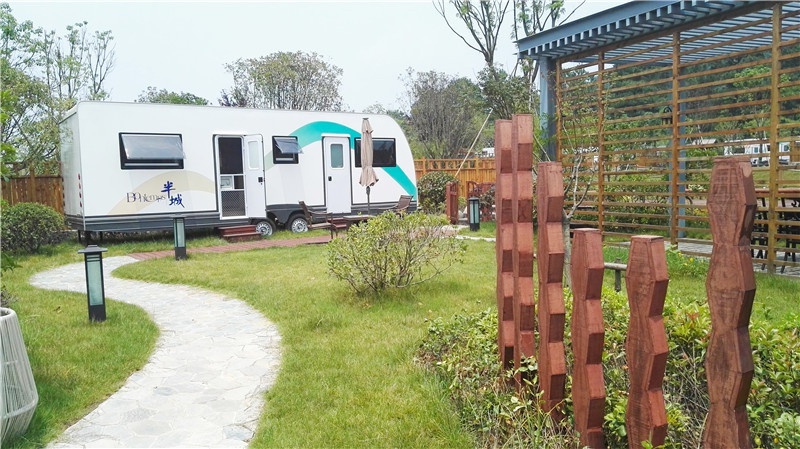 Featuring RV accommodation as the core, the camp has a variety of recreational activities, including glow-in-the-dark kites, fishing, reading books, outdoor movies, parent-child DIY, bonfire party and so on. The children play freely, the lovers sing softly, the relatives and friends gather to talk freely, get away from the hustle and bustle of the city, breathe the fresh air, look up at the clear sky, relax and enjoy life.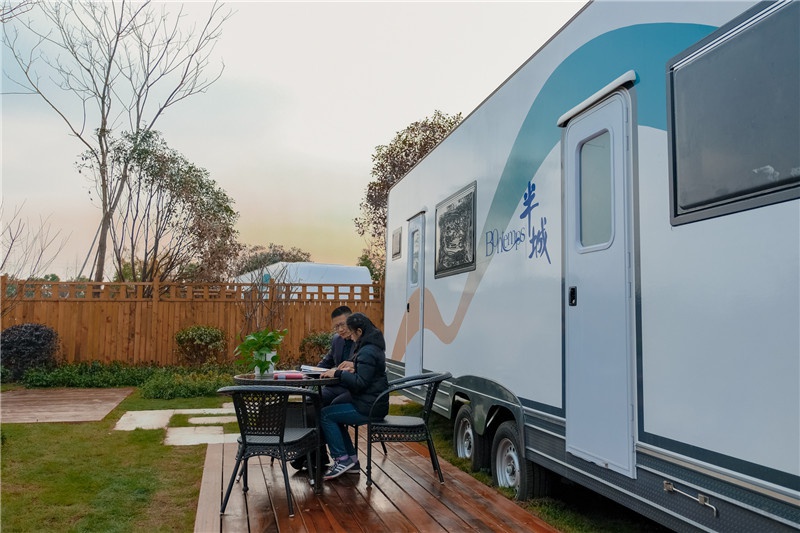 Booking hotline: 025-56856777
Driving route: S55 Ningxuan Expressway -- Shuangpaishi Circle Island -- Chaoyang Bridge intersection -- Hebin Road -- Hongqi Road -- about 10 kilometers to the resort (direct navigation on the map to "Bancheng·Dashan RV Resort")