Yaochi Villa is located in Gaochun Yaxi, China's First International Cittaslow, known as "first station IN Cittaslow is the colourful Yaochi" reputation. In spring there are golden flowers everywhere, in summer there are lotus fragrance, autumn there are colourful fallen flowers, winter there is white snow. The newly constructed Yaochi Villa focuses on catering, meeting, accommodation and entertainment. The dining rooms with different styles can accommodate up to 30 people at the same time. You can enjoy the panoramic view of Cittaslow in comfortable and lively landscape guest room. All kinds of conference halls are equipped with the most advanced technology and equipment to meet the needs of conferences and training. The central conference hall, which can accommodate up to 400 people, is the first choice for holding large-scale banquets.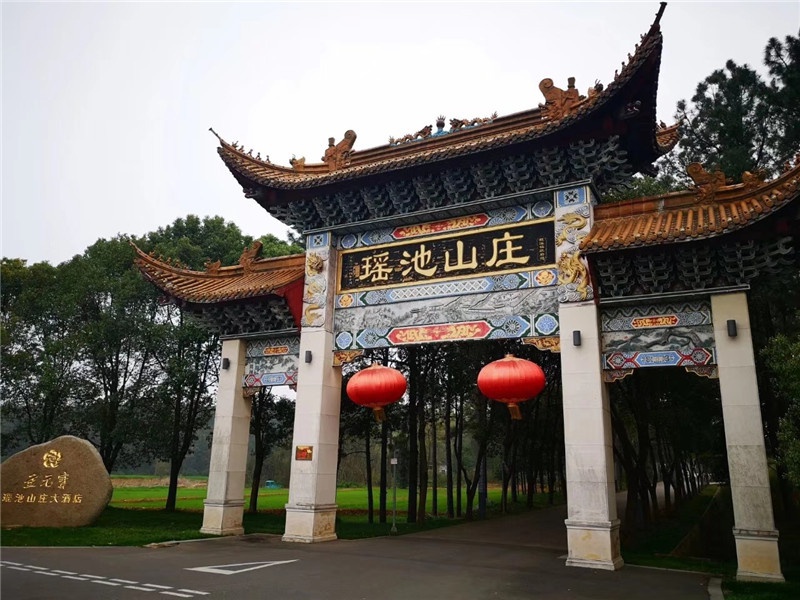 Yaochi Villa has "Gaochun taste" dishes, which will let you enjoy the delicious taste in four seasons of the year! Taste fresh wild vegetables in spring, water specialties in summer, Gucheng Lake hairy crab in autumn, and simmer chicken soup in winter.
Queen room, suite, standard room, family room, villa... The room is fully equipped, comfortable and warm, with bathroom, wireless internet and satellite TV, allowing guests to enjoy comfortable space and panoramic view of the four seasons.
A variety of recreational facilities such as fishing, barbecue, chess and card games, parent-child activities and outdoor outdoor training will add infinite fun to your life. Yaochi Villa, with the most natural beauty, is the first choice for lawn wedding, and campfire camping!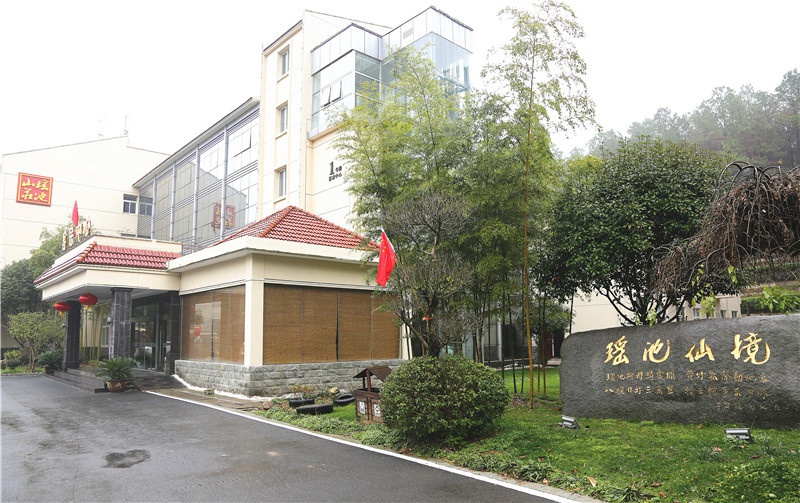 Dishes in Yaochi
Braised organic big fish in Gucheng lake, the meat is tender and delicious, won "Jiangsu Characteristics Signature Dishes", "Gaochun Original Signature Dishes" and many other heavyweight awards. Come to Yaochi Villa, you can't miss the classic delicious fish-head steamed rice, the dense Lipu taro, and the braised pork in soy sauce that melts in your mouth. Yaochi Villa has been committed to doing Gaochun taste, the chef give Yaochi a special characteristics taste, and guests are full of praise.
Catering
Yaochi Villa has 16 dining rooms, the decoration is simple and elegant with different styles.Luxurious and chic Chinese restaurant can accommodate more than 1000 people at the same time.Famous chefs cook Yaochi delicacies dishes, and make you enjoy.
Guest room accommodation
Yaochi Villa has a total of 121 rooms of various specifications, including 58 rooms of ordinary standard, 10 rooms of luxury standard, 5 rooms of large bed, 5 rooms of luxury suites, 3 rooms of ordinary suites, 4 rooms of family, 2 single rooms, 12 villas, which can accommodate 280 people at the same time. The room decoration is luxurious, inheriting the Chinese classical style, comfortable and elegant.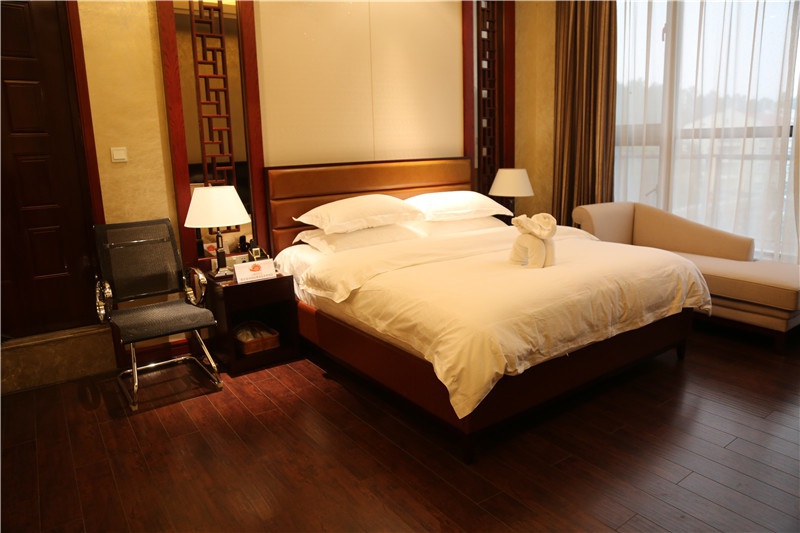 Conference and Exhibition Center
Yaochi conference center has different sizes from 40 ㎡ to 500 ㎡, with complete and advanced facilities, which can meet the needs of various medium and small meetings. The central hall with indoor large LED display screen, high quality equipment, and excellent sound effects,which is 500 ㎡,can accommodate 450 people at the same time. It is also the first choice for holding various seminars, business meetings, training exhibitions and dinner parties.
Outdoor development,leisure and entertainment
The spacious outdoor lawn and natural oxygen bar provide space for parent-child activities, team development and outdoor wedding. The parent-child park under construction will provide children a place to explore, experience and discover fun. The professional development training provides you with customized outdoor group building activities for the whole process, including field survival, field orientation, fun sports meeting, etc. The beauty of Yaochi also attracts more and more fashionistas who like outdoor wedding and campfire camping!