Gaochun Museum covers an area of 5,500㎡ and has a collection of more than 30,000 cultural relics, including more than 2,000 important cultural relics.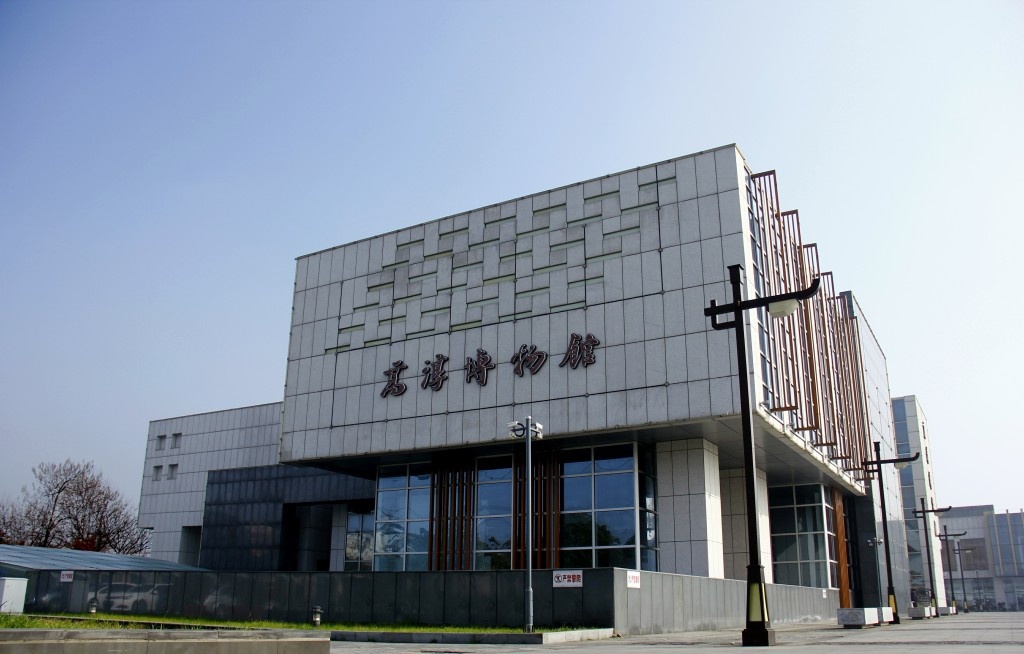 The basic exhibition of the museum is themed with "clear water, green mountain, high wind andpure people". To display Gaochun's historical and humanistic ecology; It is divided into six units: "primitive settlements•ancient cities", "hydraulic engineering•farm andcrops", "heaven, earth, human, god•spiritual world", "vagabonding migrants•ethnic community", "oral transmission of aspiration•cultural context", "special local product•cultural relics". The exhibition includes: fossils of plants and animals from more than 10,000 years ago; The life scene of "XuechengRuins" in theNeolithicAge dating back to more than 6,300 years ago has been restored; The restoration of the scene ofWuZixu's excavation of the world's oldest artificial canal -XuRiver; As well as the reconstruction of the scene ofancient Gucheng, which was built 208 years earlier thanShitou city, and the reconstruction and 3D display ofGaochun OldStreet; Paintings of Taoist gods inGaochun, image and light display of major intangible cultural relics such asMadeng Dance, Wuchang Dance;The historical feat of water control of Gaochun, as a water town in the Jiangnan, and a scene reproduction of two modern pillar industries: water transportation (including shipbuilding) and crab breeding; The exhibition ofGaochun dialect, known as the "living fossil of ancient Chinese", and the exhibition ofGaochun folk customs etc. The exhibition focuses onGaochun's long history, unique cultural features and diverse human ecological landscape, which is the essence of Gaochun's historical culture and human ecology.
The exhibition "Gaochun in the period of Eastern Wu" focuses on the important military and agricultural events of the state of Wu that took place inGaochun during The Three Kingdoms period, as well as the important historical figures who were officials or residents inGaochun.
Entering Gaochun Museum, you will travel through tens of thousands of years ofGaochun history in a short time, and have a comprehensive understanding of its history, culture and human ecology.
Tel: 025-68616280
Self-drive route: Nanjing departure --Airport Expressway -- 243 Provincial Road --Ninggao New Channel--Guchenghu North Road --Baota Road --Shijiuhu South Road --Gaochun Museum
Bus route: Nanjing departure: take line S1 atNanjing south railway station toXiangyulunan Station, transfer to line S9 toGaochun station, take city bus 101, line You 2 toBaota park station and walk 200 meters to the south